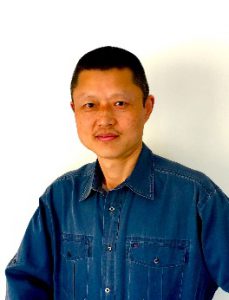 Ying Mu, PhD, DABT
CEO of EagleImmune, Inc.
11361 Bishops Gate Ln
Laurel, MD 20723
Phone: 724-759-3066 (Cell)
Email: yingm6@gmail.com
Accomplished and board certified toxicologist at the FDA (former FDA officer) performed regulatory consulting and research, focusing on the evaluation of toxicological adverse events and biocompatibility of regulated products; conducting innovative research such as biomarker discovery and development through collaboration with internal and external scientists, specifically for allergic risks assessment comprised of two-arm approaches, in vitro and in silico, and that of clinical monitoring for applications in both premarket and post market; the effort is also intended to overcome the limitations of animal based tests toward the improvement of regulatory and clinical decision-making. As an effective Biocompatibility Standard Working Group member, Dr. Mu participated regulatory standard/guidance development with providing a broad array of knowledge in toxicology, biocompatibility, biomarkers, immunology, biomaterials, orthopedics, stem cell, tissue engineering, molecular biology, pre-market risk assessment and post-market safety evaluation, regulatory review process and the politics. Multilingual: Chinese, Japanese and English.
The founder of EagleImmune, started up in Maryland in June 2017.